The More Things Change…
Auditor General investigating Governor's job closings
Really?– Gov. Wolf says he won't abandon ambitious spending plan as massive budget deficit looms
Strong Support Leads to Construction Being Reopened on May 1st
Governor Releases 108 More Prisoners
PA State Universities Struggling Due to COVID-19
FAFSA Deadline Approaching
Helpful Links
---
The More Things Change…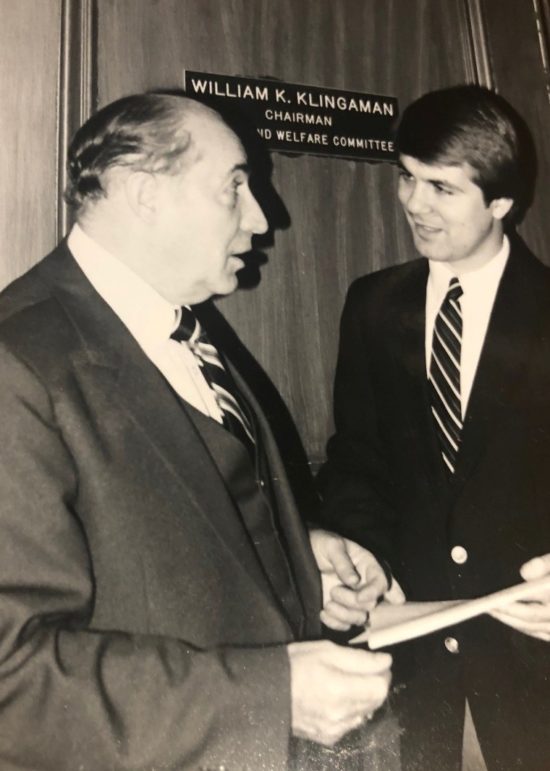 Many years ago, as a college student I asked the first state legislator I'd ever met, Rep. Bill Klingaman of Tamaqua, to describe his job in one sentence. His classic response: "You do the best you can, every day, to represent the people of your area, knowing that, no matter what you do, you'll still be called a no-good SOB from one end of the district to the other." That description is still 100 percent accurate!
What has changed, of course, is that we are now enduring this COVID-19 pandemic, and it's my turn to be the SOB. During these difficult days, some of you would prefer that I solely do everything possible to protect our citizens' health and safety while others of you would prefer that I concentrate upon reopening our economy and help people return to work. In trying to do both, I'll never satisfy all of you, but I've known since my first interview with Rep. Klingaman that's just a function of human nature.
During this crisis, I have spoken to many of you, in person and via email, senior citizens, farmers, healthcare workers, and small business owners. I have listened. I have voted on your behalf. My staff and I have worked to cut the red tape that often seems to strangle government programs designed to help people just like you.
Sometimes, in a bipartisan fashion, I've agreed with the governor. Sometimes, I've disagreed with the governor. My job is to represent the voices of all the people of Schuylkill and Berks County in the state senate during this historic time of upheaval—even when you all do not agree!
This crisis has been challenging for all of us. I haven't been allowed to visit my 85-year-old mother for seven weeks as she struggles with some serious health issues. I've lost two good friends to COVID-19—it's very real to me. Many of you are facing similar issues, and financial struggles and the stress of facing the unknown.
I will continue to fight to ensure that the Pennsylvania state government does all that it can to support those in need in the communities that I represent in Berks and Schuylkill County. Sometimes you'll agree. Sometimes you'll disagree. That's not just a key fact of everyday life, that's my job as your Senator/SOB.
Stay safe!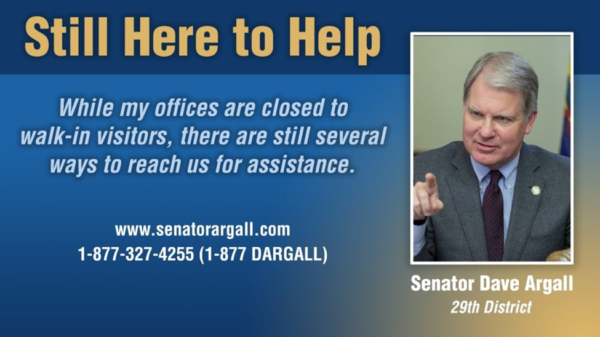 https://www.senatorargall.com/
Auditor General investigating Governor's job closings
In a much-needed example of bipartisan cooperation, the Auditor General has announced that he will investigate the Department of Community and Economic Development's handling of the waiver process for employers and employees who hoped to continue to work during the Governor's shut down order. This is a direct result of the request many of my Senate colleagues and I made to the Auditor General earlier this week.
This much-needed audit should help shine a light on the Wolf Administration's handling of the waiver process during the Governor's COVID-19 shutdown. The waiver process has been roundly criticized by employees, employers, and the media for lacking clarity, consistency, common sense and transparency.
https://www.senatorargall.com/2020/04/28/argall-auditor-general-should-examine-the-governors-covid-19-response/
In many cases, the list of employers and employees that were prohibited from operating in Pennsylvania during the shutdown did not match federal guidance. As a result, entire industries such as road construction, car dealerships, and liquor stores were shuttered in Pennsylvania while they continued to operate in other states.
You can read more on the Auditor General's announcement here:
https://www.pennlive.com/news/2020/04/auditor-general-eugene-depasquale-plans-audit-of-wolf-administrations-covid-19-business-waiver-program.html
Really? — Gov. Wolf says he won't abandon ambitious spending plan as massive budget deficit looms
The COVID-19 pandemic has created a massive deficit for this year's state budget. Projections indicate that the state will face a $4 Billion deficit this year, and the state is required by law to have a balanced budget.
Given these factors, it seems ridiculous for Governor Wolf to suggest increasing state spending by 4%. You can read more about it here.
Strong Support Leads to Construction Being Reopened on May 1st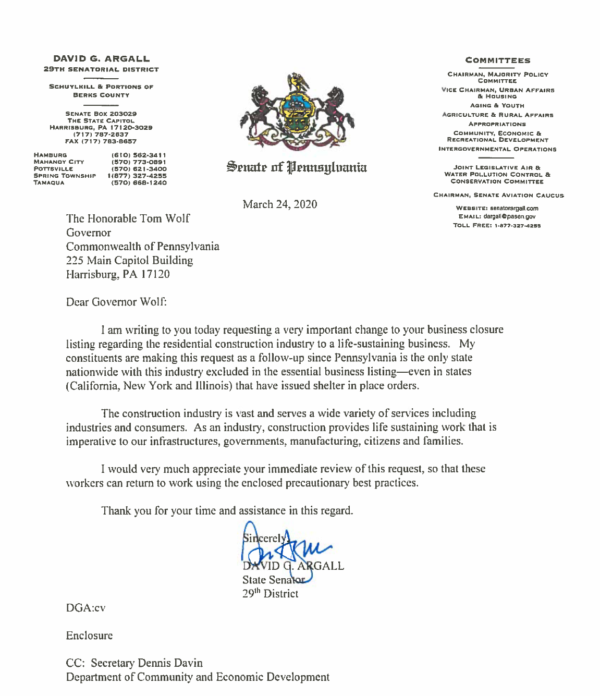 A month ago, I requested that the Governor change his mandated closure listing so construction employers could continue to operate, as long as they meet the strict health and safety standards laid out by Pennsylvania and the Federal Government.
The entire Senate Leadership team requested that the Governor allow many of these employers to continue operations. The U.S. Department of Homeland Security has named residential home construction as a key employer and stressed the importance of the industry continuing during the ongoing COVID-19 epidemic. This effort is supported by many groups including the Greater Reading Chamber Alliance.
The Governor finally came around to our way of thinking and has decided to open much-needed construction jobs around the state on May 1st. The Guidance can be found here.
Governor Releases 108 More Prisoners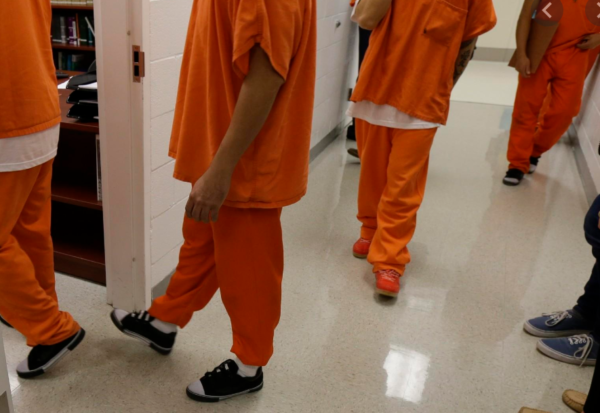 This week the Governor and Department of Corrections (DOC) announced the release of 108 more prisoners. This comes as DOC Secretary John Wetzel said the worst case-scenario has been avoided in the prisons. Only one state prison has reported COVID-19, SCI-Phoenix.
You can read more about it here: https://www.dailyitem.com/coronavirus/state-corrections-chief-worst-case-scenario-avoided-so-far/article_f0c9f38a-9b1d-54b0-9b0b-84219c82ee5c.html
PA State Universities Struggling Due to COVID-19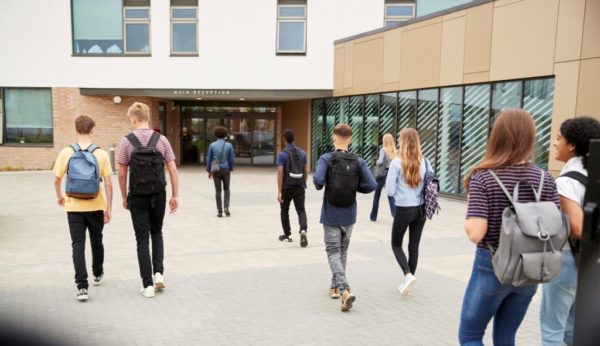 Pennsylvania's State Universities, like Kutztown and Bloomsburg, have faced a 20% enrollment drop since 2010. The current crisis is fueling fears that future enrollment will drop even further.
A few years ago, I commissioned an independent bipartisan study to look at the long term stability of these universities. We're deep into uncharted waters. The main challenge before was demographic– we just don't have as many high school graduates as we had in the past. Now, with COVID-19 layered on top of the demographic issues, it's made their choices all the more difficult.
You can read more here:
FAFSA Deadline Approaching
Deadlines are approaching for this year's Free Application for Federal Student Aid (FAFSA). All college students and parents of college students (Students planning to attend a post-secondary school in Fall 2020 or Spring 2021) who still need to complete their FAFSA applications should do so as soon as possible. PHEAA's State Grant application deadline has been extended to May 15, 2020, so having everything completed by the deadline is key if you want to be considered for aid.
Additional details are included here.
Helpful Links
Down below are a list of links to sites that can offer services and information that many of you might need during the coronavirus epidemic.
COVID-19 Guides
Food Assistance
Financial Guides
PennDOT COVID-19 Changes