Follow Sen. Argall on Twitter for Senate happenings – @SenatorArgall
For photos from Sen. Argall, follow him on Instagram

In this email update:
National Prescription Drug Take Back Day
2018 county total population estimates released
Discussion with Congresswoman Chrissy Houlahan
Permits for spotted lanternfly quarantine zones
College enrollment decreases, as tuition continues to increase
National Prescription Drug Take Back Day
In 2017, 6 million Americans misused controlled prescription drugs. The study shows that a majority of abused prescription drugs were obtained from family and friends, often from the home medicine cabinet. The Drug Enforcement Agency's (DEA) Take Back Day events provide an opportunity to prevent drug addiction and overdose deaths.
Please consider finding your closest controlled substance public disposal locations here to safely dispose your old prescription medications.
2018 county total population estimates released
The U.S. Census Bureau recently released estimates of the total population as of July 1, 2018 at the county level. Population estimates are calculated using administrative records to estimate components of population change such as births, deaths, and migration. Total population for sub-county areas (municipalities) will be released later this month.
Some key trends the U.S. Census Bureau notes was that Cumberland County remained the fastest growing county, Lebanon County is now the second-fastest growing county, and Southeastern and Central PA continue to grow as the north and west decline. Schuylkill County decreased by 4.2% in population and Berks County increased by 2.1% in population.
Discussion with Congresswoman Chrissy Houlahan
This week, I enjoyed speaking with Congresswoman Chrissy Houlahan about the future bipartisan solutions we can achieve for the people of Berks County.
One issue we spoke about was the need to get the appropriate funding for the Boss 2020 Crossroads Infrastructure Improvement Project in Sinking Spring.
I look forward to working with her on a variety of future issues.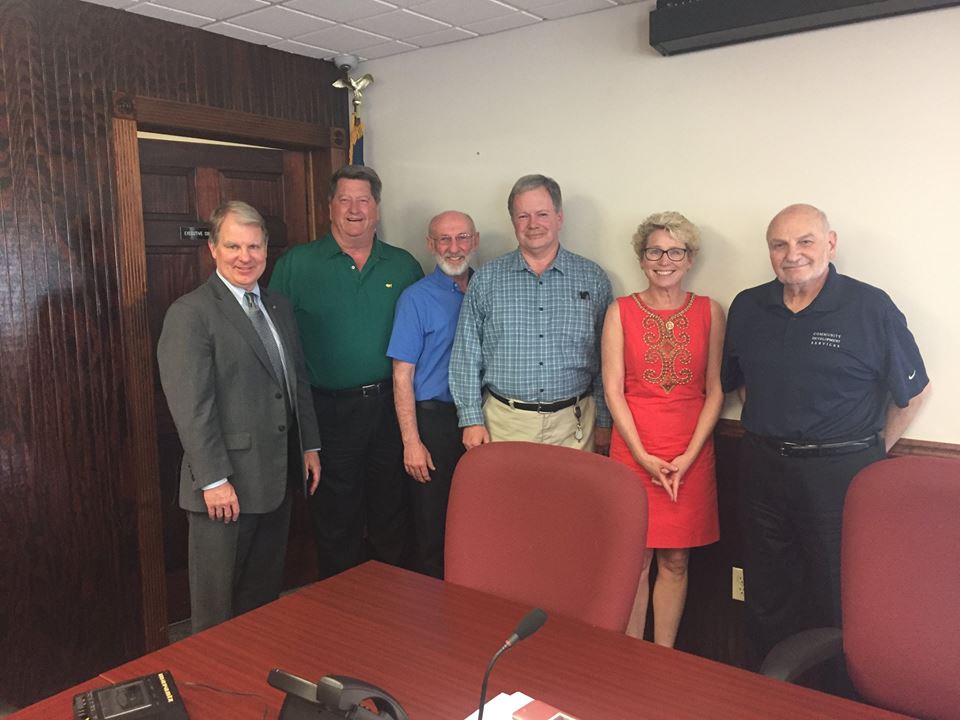 Here I am pictured with Director of Albright College's Center for Excellence and Local Government Paul Jansen, Sinking Springs Borough Manager Mike Hart, Sinking Springs Councilman Brian Hoffa, Congresswoman Chrissy Houlahan, and Consultant to Boss 2020 Sam Loth
Permits for spotted lanternfly quarantine zones
To help contain the spread of the spotted lanternfly, the Pennsylvania Department of Agriculture has identified a 14-county quarantine zone and is requiring businesses, agencies and organizations that move vehicles, equipment and goods, within and out of the quarantined area, to obtain a permit.
Beginning May 1, 2019 the Bureau of Plant Industry will begin performing inspections and verification checks to confirm that businesses are properly permitted. Failure to take the permit exam and educate employees can result in possible fines and penalties.
Please visit this website to determine if a permit is necessary.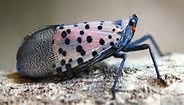 College enrollment decreases, as tuition continues to increase
We have 338 colleges, community colleges and trade schools here in Pennsylvania. Some of these institutions are thriving and expanding while others are experiencing financial difficulties and an unpredictable future. If, as predicted, the number of Pennsylvania college-age students decreases significantly in the next few years, our colleges and universities must now begin to develop a game plan to ensure that their situations do not become worse.
In the Appropriations Committee hearings this year we reviewed the data regarding our 14 state-owned universities with an enrollment decline of 4 percent last year, the eighth-consecutive year of decline for these institutions. This drop now means that our state system of universities will educate fewer than 100,000 students for the first time since 2003.
I recently spoke to Ben Stemrich from TV 13 about this topic. You can watch the entire interview here.