Follow Sen. Argall on Twitter for Senate happenings – @SenatorArgall
For photos from Sen. Argall, follow him on Instagram

In this email update:
Earth Day Celebrations: Appreciating our clean rivers and streams
Transportation Funding
Survey Update
Vote for Schuylkill Haven as part of "Americas Main Streets" Contest
Pennsylvania names new pardons chief
Unclaimed Property Waiting for PA Residents
Earth Day Celebrations: Appreciating our clean rivers and streams
As we celebrate Earth Day on Monday you can see people fishing in streams that were forbidden from approaching during my youth. In years past, the worms would have jumped off the hook before they risked landing in that dangerous of an environment. Fish couldn't have survived in those waters for long, and even if you did accidentally catch something from that fishing hole, no sane person would even think of eating it.
The transformation of that disgusting flow of toxic sludge into the beautiful resource we can enjoy today is entirely the result of hard work and concerted effort from volunteers and advocates who shared a vision of a brighter future.
The very first proposal I sponsored in the General Assembly that became law was an amendment to the Scenic River Act to add an additional portion of the Schuylkill River and two of its tributaries.
In the following years, volunteers and elected officials, Republicans and Democrats and Independents, worked together in a bipartisan manner to create the PENNVEST funding program to stop massive amounts of raw sewage from entering our waterways, and to pass the Growing Greener program – the largest single investment of state funds in Pennsylvania's history to address conservation concerns in our rivers and our abandoned minelands.
I was recently humbled to receive the 2019 Political Leader Award from the Schuylkill River Greenways National Heritage Area. I was joined that night by Schuylkill County's Bill Reichert, who won a similar award recognizing all of his hard work over the years that made this transformation possible. That evening, I reminded the audience of both the amazing progress that I have seen in the last 50 years and the sad news that there are still school students in our area who can't enjoy the Schuylkill River near their homes due to pollution, unfinished trails and other obstacles. From McAdoo and Minersville to the streets of Philadelphia, one thing is very clear: We still have much work ahead!
Transportation Funding
The Commonwealth Financing Authority is accepting applications now for projects that enhance transportation assets throughout the community, from road improvement projects and transit upgrades to streetscape and lighting projects.
Applications are available through July 31 for grants through CFA's Multimodal Transportation Fund. The program is open to municipalities, councils of governments, businesses, economic development organizations, public transportation agencies, ports, and rail-freight projects.
Details about the program are available here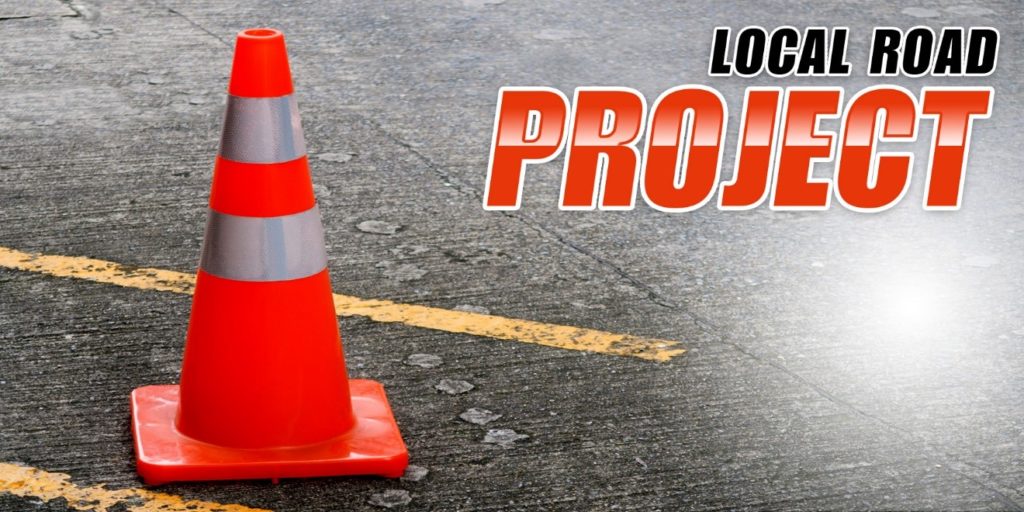 Survey Update
A few weeks ago, I asked the residents of Schuylkill and Berks Counties for their opinions on the controversial topic of Sunday hunting. As you can see below, the results split this district right down the middle, with 109 total responses. I'd like to thank everyone who participated in this survey. I will be conducting more polls in the future to discuss a wide variety of issues that the Pennsylvania Senate will be grappling with this session.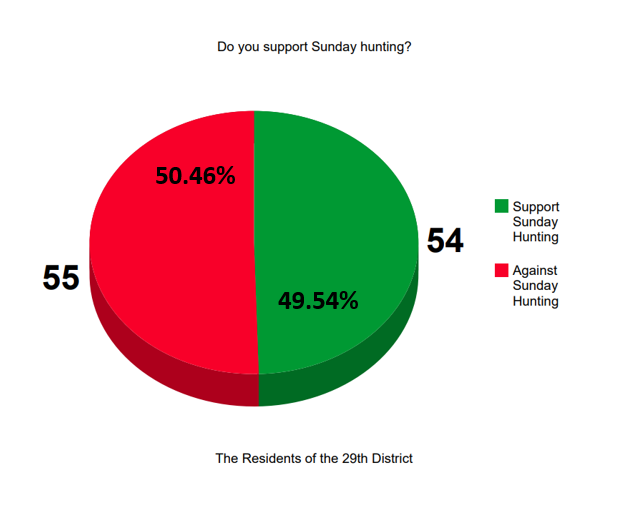 As a reminder, I have just released another survey of this State Senate district asking for your preferred solution to the age-old problem of unfair school property taxes. You can read more about each of the pending bills and vote for your choice here.
Vote for Schuylkill Haven as part of "Americas Main Streets" Contest
Schuylkill Haven's Main Street has seen significant progress since Our Haven Foundation (OHF) has focused its efforts on revitalizing the downtown.
If Schuylkill Haven wins, they will continue to revitalize the downtown, including projects directed to giving an old wall a face-lift with a hand-painted mural celebrating the town.
Please help Schuylkill Haven be recognized as having the best Main Street in the USA! Schuylkill Haven is participating in Americas Main Streets Contest and needs your help in being voted as the winner. Please vote and share with anyone you know!
Pennsylvania names new pardons chief
Brandon Flood is now the new secretary of the Board of Pardons. This appointment was a controversial one as Flood was recently pardoned by the Governor for convictions on three nonviolent crimes that were committed in his young adult years. Specifically, he was pardoned for convictions of possession with intent to deliver cocaine and illegally purchasing a firearm.
In his new role, Flood plans to tackle criminal justice reform, a key issue in the state capitol. Specifically, Flood has plans to address administrative and financial hurdles for expunging criminal records for people who have been pardoned. Currently, individuals are required to go to court and pay a substantial fee to expunge their record.
Unclaimed Property Waiting for PA Residents
Three billion dollars in unclaimed property secured by the vault of the Pennsylvania Treasury means 1 in 10 state residents have unclaimed property waiting for them.
Dormant accounts from financial institutions and other entities must be reported to the PA Treasury by April 15 each year. The vault includes tangibles such as jewelry, coins, collector cards, and war medals previously abandoned in safe deposit boxes.
Whether your search yields a steak dinner or a stake in unclaimed property, take a few minutes to enter into the Treasury's database your name and the name of family members. For additional assistance, you may contact the Bureau of Unclaimed Property at 800-222-2046.