State Capitol Complex closed due to Coronavirus
In response to the ongoing health concerns regarding COVID-19, the Department of General Services has announced that no visitors will be permitted to visit the state capitol starting today, March 13.
Only employees with badge keycard credentials will be permitted onto the premises.
You can read the Department's full news release below: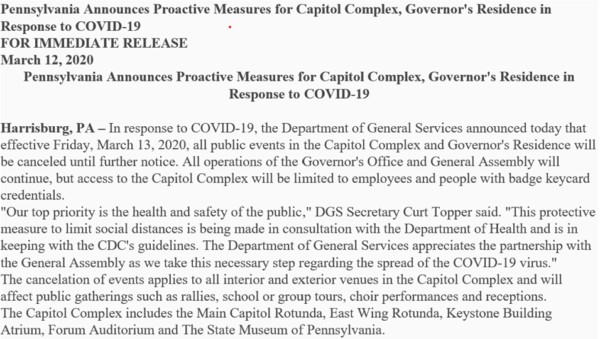 Follow this link for more info.