Follow Sen. Argall on Twitter for Senate happenings – @SenatorArgall
For photos from Sen. Argall, follow him on Instagram

Remembering Schuylkill County Commissioner Frank Staudenmeier
Democrats Legislators Ban Fracking Forever?
The Piles and Waste: What's Next?
Coronavirus Prevention Measures
Primary Election Day—April 28th
New Automated Work Zone Speed Enforcement Cameras
New Argall Report: Fighting Blight is a Bipartisan Battle
---
Remembering Schuylkill County Commissioner Frank Staudenmeier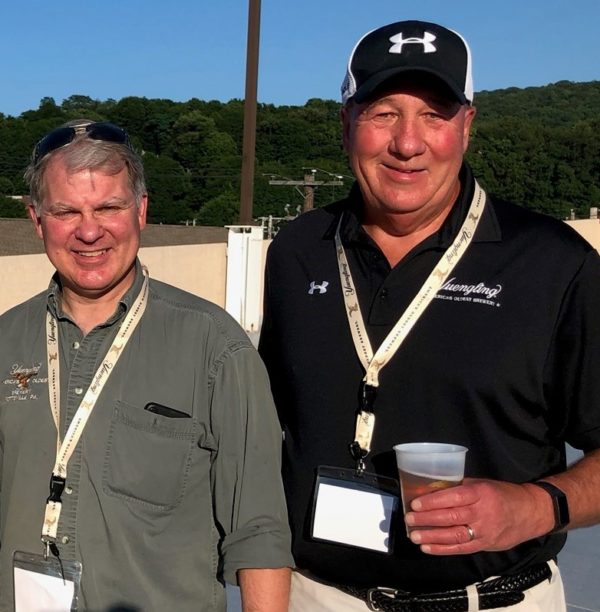 I am very sad to say goodbye to Schuylkill County Commissioner and my friend Frank Staudenmeier.
Last weekend, Frank passed away unexpectedly.
We will all miss Frank very much. He really cared about the people of his county and was a dedicated friend, father, and husband.
Democrats Legislators Ban Fracking Forever?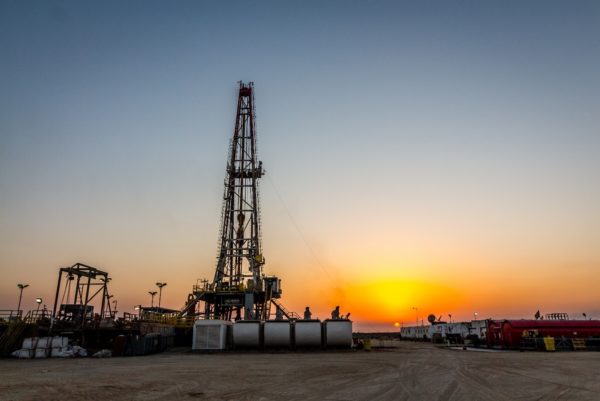 Fracking is a major part of our state's economy and has brought new jobs to many regions. One State Senator, Daylin Leach of Montgomery County, is proposing an amendment to the state constitution to ban throughout PA. You can read more about it here.
The Piles and Waste: What's Next?
Remember those terrible fires that burned for weeks on illegal scrap tire piles across the state?
As a result of these fires, I authored legislation which has since cleaned up 40 million scrap tire (97% of total piles to date).
As part of the Budget Hearings conducted by the Senate Appropriations Committee, I asked the Secretary of the Department of Environmental Protection when we could expect 100% of these piles to be cleaned up.
I also asked the Secretary what he can do to help support the state's struggling waste coal industry. This industry has successfully reclaimed over 7,000 acres of abandoned mine-scarred land and has restored more than 1,200 miles of polluted streams. Without these plants, I fear these coal piles will never be cleaned up and the abandoned stripping pits remain open and dangerous!
Coronavirus Prevention Measures
You can't turn on a TV or radio these days without hearing about the Coronavirus. The World Health Organization's standard recommendations:
Frequently clean hands by using alcohol-based hand rub or soap and water;
When coughing and sneezing cover mouth and nose with flexed elbow or tissue – throw tissue away immediately and wash hands;
Avoid close contact with anyone who has fever and cough;
If you have fever, cough and difficulty breathing seek medical care early and share previous travel history with your health care provider;
When visiting live markets in areas currently experiencing cases of coronavirus, avoid direct unprotected contact with live animals and surfaces in contact with animals;
The consumption of raw or undercooked animal products should be avoided.
Raw meat, milk or animal organs should be handled with care, to avoid cross-contamination with uncooked foods, as per good food safety practices.
Primary Election Day—April 28th
Tuesday, April 28th is Primary Election Day in Pennsylvania. Are you registered to vote? The last day to register is April 13th and you can do it online.
Did you know you can vote by mail without a reason? Are you having a medical procedure or working away from your voting precinct on Election Day? The Pennsylvania Department of State has many resources for learning about the election changes and how to get absentee and mail-in ballots.
If you have questions regarding voting in Schuylkill County click here and if you have questions for Berks County click here.
New Automated Workzone Speed Cameras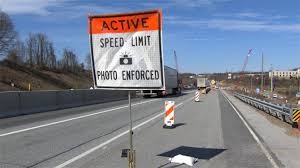 PennDOT and the Pennsylvania Turnpike Commission (PTC) announced that enforcement of the statewide Automated Work Zone Speed Enforcement (AWZSE) program is now underway.
Pennsylvania's AWZSE program uses vehicle-mounted systems to detect and record motorists exceeding posted work zone speed limits by 11 miles per hour or more using electronic speed timing devices. AWZSE systems are only operational in active work zones where workers are present. Registered owners will receive a warning letter for a first offense, a violation notice and $75 fine for a second offense, and a violation notice and $150 fine for third and subsequent offenses. These violations are civil penalties only; no points will be assessed to driver's licenses. You can read more about it here.
New Argall Report: Fighting Blight is a Bipartisan Battle in Shenandoah and Beyond!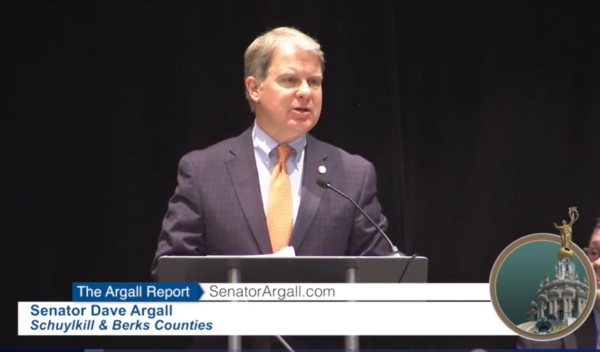 This month's Argall Report focuses on the ongoing battle against blight and new strategies put forth to address this issue.
When it comes to fighting blight, it doesn't matter if you're a Republican or Democrat. We're forging a bipartisan consensus to find a way to breathe new life into these old towns.
I lead the Statewide Blight Task Force which is made up of Republicans and Democrats from both the House of Representatives and the Senate. As a result of the work that the Task Force has completed, new laws have been created to provide stronger enhancement tools to municipalities to hold problem property owners accountable. Other laws have been crafted to help municipalities remediate blighted properties in their communities.
In this report, I cite Shenandoah's efforts in fighting blight. Despite the difficult battle against blight, I am very proud that they have never given up!
You can watch the program on my website.