Correctional Officers: Stop Assaults on us!
Monday, Feb 24th- Call-in Show on the Budget, Property Taxes, etc.
Good News on Route 222
Berks County: Record Job Numbers Still Growing!
Schuylkill Haven Eagle Scout
Schuylkill Technology Students Win Big
---
Correctional Officers: Stop Assaults on us!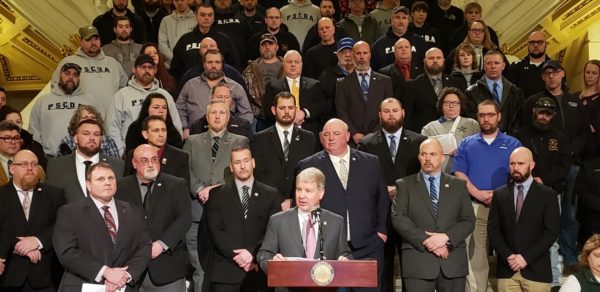 On Tuesday, members of the Pennsylvania State Corrections Officers Association (PSCOA) invited me to their rally at the capitol to call for help.
I am proud to represent many of these officers who work every day at SCI-Frackville and SCI-Mahanoy. Unfortunately, current policies developed by the leadership of the Department of Corrections are not keeping our corrections officers or the general public safe. We need to DO BETTER!
The President of PSCOA described incidents where corrections officers were killed, stabbed, beaten, suffered concussions, and had bodily fluids smeared on them by inmates. THIS IS NOT ACCEPTABLE!
I asked Corrections Secretary John Wetzel, at our appropriations hearing this week, about this crisis which can be seen here. You can read more about it here.
Monday, Feb 24th- Call-in Show on the Budget, Property Taxes, etc.
February is the month when the members of the Senate Appropriations Committee review each line the in the Governor's proposed spending plan.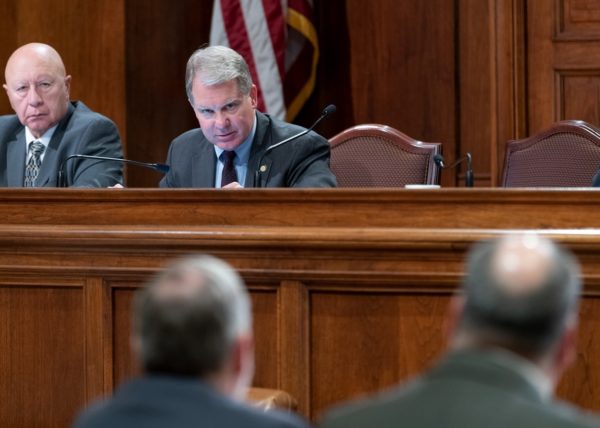 As a member of the committee, I tackled the issue of welfare fraud, which can be seen here.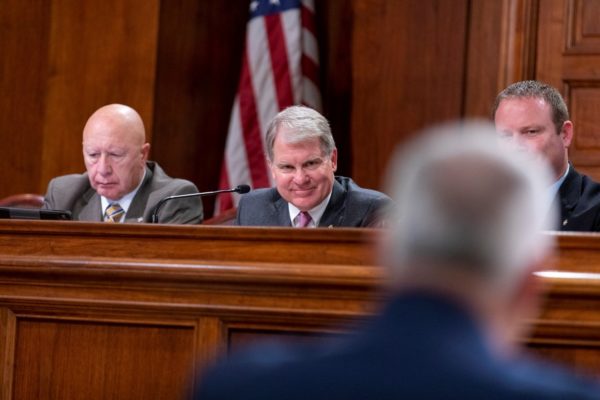 At the Independent Fiscal Office hearing, I asked about efforts to develop the workforce so that younger generations can find more local job opportunities. This can be seen here.
Later, I asked about how our state universities can improve their efforts to attract more students. You can watch it here.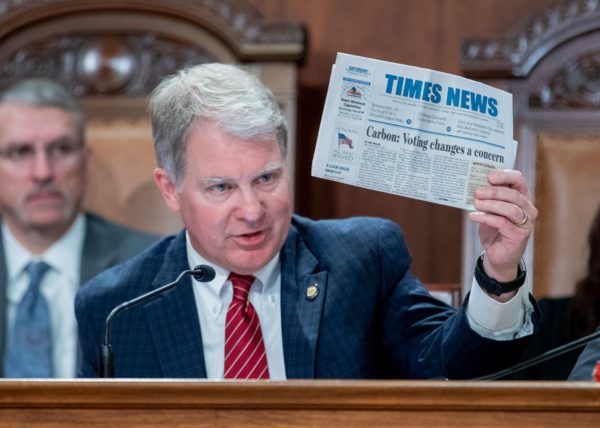 I also asked the Pennsylvania Secretary of State about the conduct of our elections. Many of you expressed concerns about this year's presidential election and we do not want another Iowa! The question to the Secretary of State can be seen here.
---
Coming up next week—-Monday, February 24th, I will be on PCN TV to discuss the state budget, property taxes and other important issues. The event will be held from 7PM- 8PM. This show will feature call-ins. Feel free to pose your questions by calling:
PCN's toll-free number: 1-877-PA6-5001 (1-877-726-5001)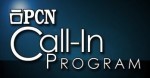 ---
Good News on Route 222
Over the last few months, I have fought hard to restore funding for our major local road projects like Route 222. PennDOT has begun to restore some of the funding.
We have a long battle ahead of us, but this is very positive news. You can read more about it here.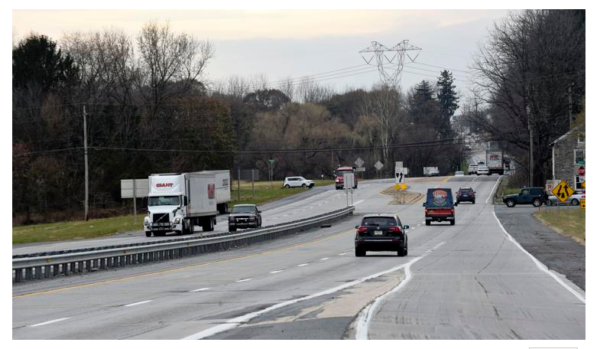 Berks County: Record Job Numbers Still Growing!
At a Berks Chamber of Commerce meeting, last Friday, I was updated local economy: a record number of residents of Berks County are now employed: over 208,000! This was an increase of more than 3,600 employees. Also, there was a record of 182,400 non-farm jobs, are in manufacturing, healthcare, and construction.
Schuylkill Haven Eagle Scout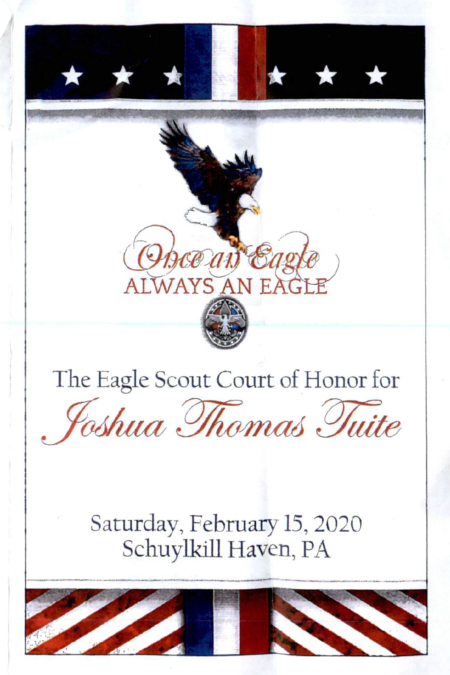 Last Saturday, Schuylkill County Commissioner Gary Hess and I attended the induction of Joshua Thomas Tuite as an Eagle Scout in Schuylkill Haven. Congratulations on all your hard work for the community so that you could become an Eagle Scout!
Schuylkill Technology Students Win Big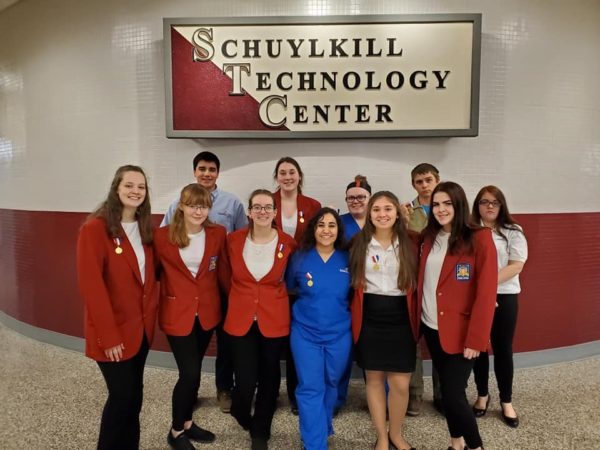 Members of the SkillsUSA student organization of the Schuylkill Technology Center, North and South campuses, attended the SkillsUSA Pennsylvania District 6 Conference held at the Pennsylvania College of Technology. Students from both STC-North and STC-South campuses brought home 11 First Place, 9 Second Place and 8 Third Place medals. The eleven first place winners will advance to the PA SkillsUSA State Conference scheduled to take place April 13-15, 2020 in Hershey PA.
Congratulations to all the winners on your achievements!