Follow Sen. Argall on Twitter for Senate happenings – @SenatorArgall
For photos from Sen. Argall, follow him on Instagram

In this email update:
Governor proposes 2018-19 state budget; ignores bipartisan calls for property tax elimination
Redistricting in Pennsylvania
Reducing the size of Pennsylvania's legislature
Discussing education issues with the School Business Officials
Meeting with the Penn State Schuylkill Campus Student Government Association
Tour of training center in Windsor Township
Bills passed by the Senate
Libre's Law restricts tethering dogs during extreme temperatures
Reporting potholes in Pennsylvania
Resources for adult caregivers
Governor proposes 2018-19 state budget; ignores bipartisan calls for property tax elimination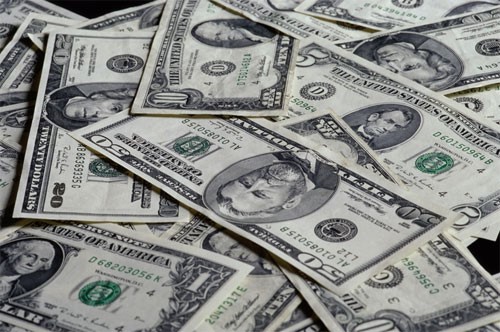 On Tuesday, the governor unveiled his $32.9 billion state budget proposal for the 2018-19 Fiscal Year, a 3.1 percent increased level of spending. During his address he made no mention about property taxes.
While the governor has shown interest in property tax elimination, he has not been actively engaged in the process, and I am disappointed that he has not listed property tax elimination as a top priority.
Given the fact that we are still a few votes short in the Senate from passing this initiative once and for all, if the governor would actively participate in our fight, he would be able to help us obtain some of the necessary votes we need.
Read my reaction to the governor's budget address from WFMZ-TV here, from WBRE here, or the Reading Eagle here.
Redistricting in Pennsylvania
With congressional and legislative redistricting and "gerrymandering" in the headlines again due to recent decisions by the federal courts and state courts across the nation, a recent column by my neighbor, Senator Mike Folmer (R-Dauphin/Lebanon/York), on redistricting in Pennsylvania and the importance of having fair congressional districts through an open and transparent process is of special interest.
This is a topic that Senator Folmer, who is viewed as an outsider to the party establishment, has pursued with a serious passion.
In his column, Senator Folmer lists his objections to the current redistricting situation, while searching for other approaches to solve this problem without handing the control over to one "special master."
You can read Senator Folmer's full column here.
Reducing the size of Pennsylvania's legislature
As Chairman of the Senate Majority Policy Committee, my colleagues and I have been working on a number of plans to reduce state spending and save taxpayers money, which includes reducing the size of the legislature as a cost saving measure.
Representative Jerry Knowles has spearheaded this initiative in the House with his introduction of House Bill 153 which would reduce the size of the PA House of Representatives from 203 members to 151 members. House Bill 153 passed the Senate by a vote of 43-6 on January 27, 2016 and passed the House by a vote of 139-56 on May 5, 2015.
In order to reduce the number of members in the legislature, a constitutional amendment is required, as well as the passage of identical legislation in both the House and Senate during two consecutive sessions prior to being placed on the ballot for the voters.
This week an amendment was added to House Bill 153 which would reduce the number of PA Senate members from 50 to 38 members. Because the state constitution requires that identical legislation be passed during two different sessions of the General Assembly, this amendment could block the passage of the bill and the opportunity for citizens to vote upon the issue this fall, unless the amendment is removed.
As many of you know, this is not a new issue to Pennsylvania. To give you an idea of just how long it has been debated, here's a unique item from my files: the front page of a college paper I wrote on this topic 40 years ago:
Discussing education issues with the School Business Officials
Last Friday morning in Berks County, I attended a School Business Officials meeting where I provided them with information on school property tax elimination, education funding and the state budget.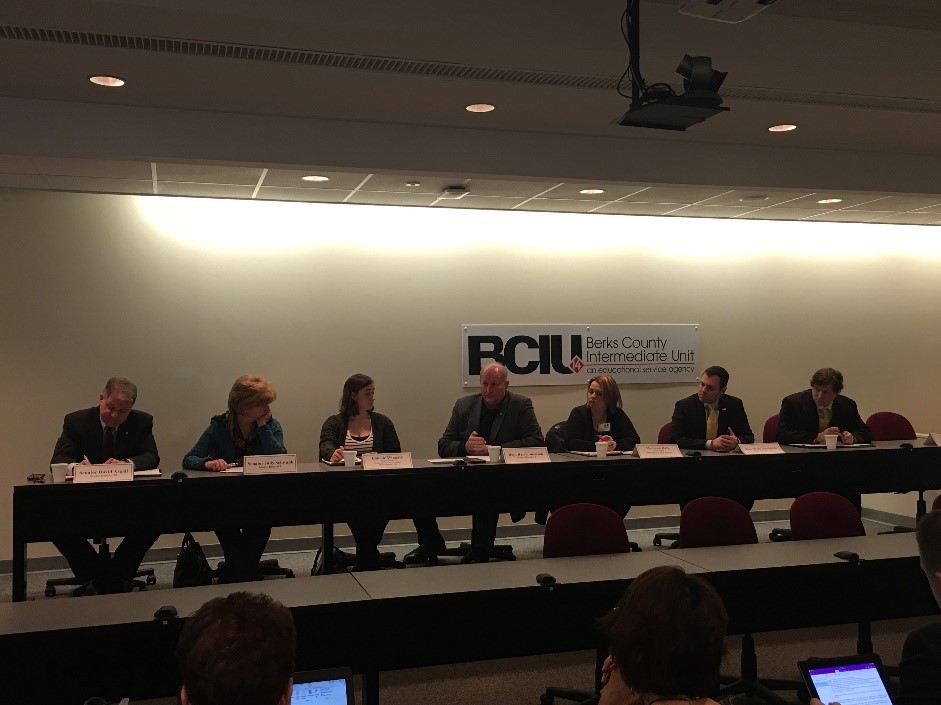 School property tax elimination remains the #1 issue I hear about from residents all across Pennsylvania. During the meeting, I stressed to school officials that by eliminating the school property tax, we can find a fairer and better way to fund our public schools than what our current system provides.
When discussing what the next steps for school property tax elimination are, I informed the school officials that given the November passage of the constitutional amendment which permits the General Assembly, for the first time ever, to enact legislation to expand the homestead exclusion up to 100 percent, we have gained more momentum.
At this moment, my key allies in the Senate and I are reviewing competing plans, based on Senate Bill 76, to eliminate the burdensome school property tax once and for all.
Meeting with the Penn State Schuylkill Campus Student Government Association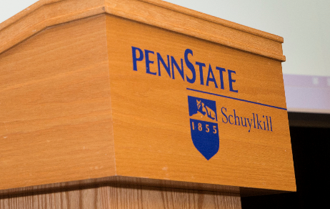 Last week, the Penn State Schuylkill Campus Student Government Association invited me to a meeting to discuss their key initiatives and priorities. At their request, I also offered them some insight on how they can accomplish their projects.
I enjoyed meeting with these group of students, and I wish them the best of luck with all of their endeavors.
Tour of training center in Windsor Township
Last Friday, Representatives Barry Jozwiak and Jerry Knowles and I met with the Sheet Metal Workers International Association Local Union No. 19 to tour the site of their new training center near Hamburg.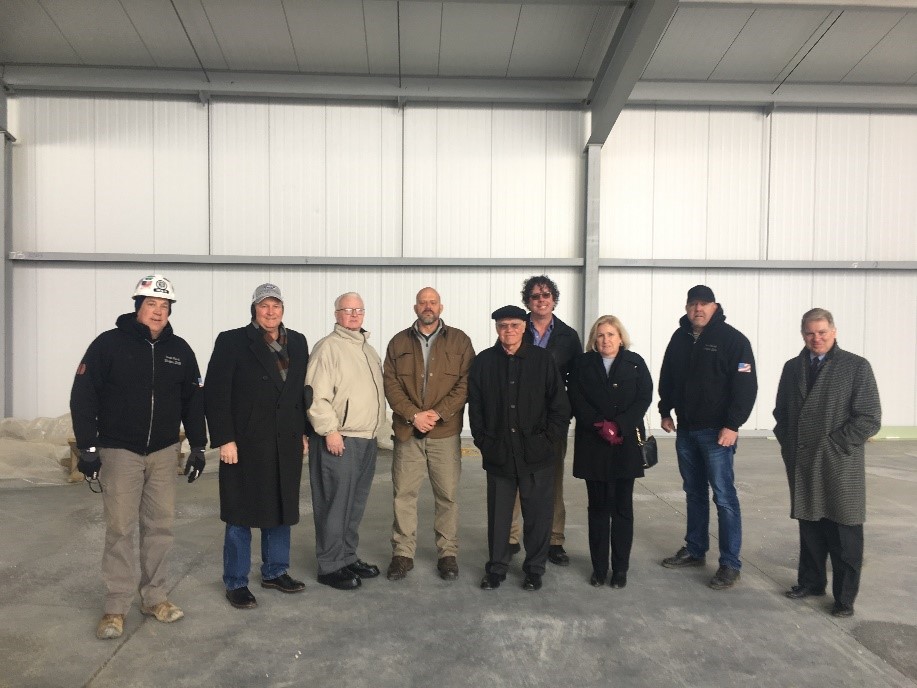 The training center, which is under construction, will provide its members and individuals interested in the sheet metal and construction industry to acquire the necessary tools, guidance and preparation to excel in the field.
For more information about the union and their work, click here.
Bills passed by the Senate

The Senate passed the following bills this week:
Senate Bill 796, which relates to waiving of change of address fees for CDL licensees.
Senate Bill 955, which establishes a pilot program providing grants to community colleges to partner with secondary schools to train students in Fire Services.
Senate Bill 354, which strengthens licensee reporting requirements to the Department of State's Bureau of Professional and Occupational Affairs' 29 licensing boards and licensee suspensions.
Senate Bill 894, which designates highways in the counties of Butler and Franklin, and bridges in the counties of Cambria, Franklin, and Potter.
Senate Bill 21, which relates to the Employment First Act.
Senate Resolution 253, which calls upon Congress to amend the Gun Control Act of 1968 to protect the gun rights of medical cannabis users.
House Bill 631, which relates to a probation tail for sex offenders.
Libre's Law restricts tethering dogs during extreme temperatures
As a reminder, extreme temperatures can be life-threatening for illegally tethered dogs according to the PA Department of Agriculture and the Humane Society of the United States.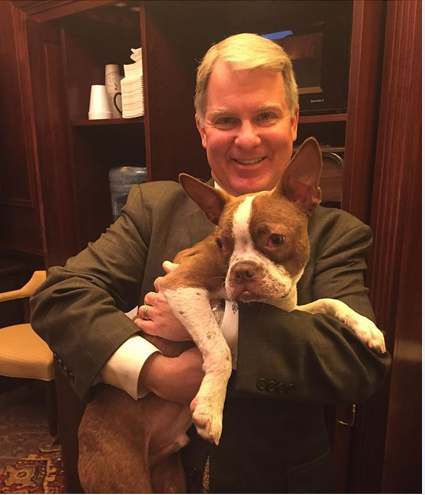 Libre's Law, which was passed by the legislature in 2017, restricts tethering to less than 30 minutes when the Fahrenheit temperature drops below 32 degrees and rises above 90 degrees.
You can report animal cruelty to your Local Humane Society Officer, local or PA State Police, or your County District Attorney. Penalties for violating PA's dog law range from a summary offense to a misdemeanor of the second or third degree to a felony of the third degree. Fines, depending upon the violation, may range from $5,000 to $15,000. Restitution of veterinary costs may also be imposed under certain conditions.
Reporting potholes in Pennsylvania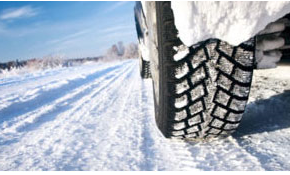 Freezing temperatures followed by a spring-teasing thaw produce potholes according to the Pennsylvania Department of Transportation (PennDOT).
While wintertime cold, dry conditions spare the roadways, the arrival of rain, snow, and ice signals the beginning of pothole season as moisture freezes, thaws, and refreezes leaving behind crumbled macadam.
Prompt reporting to 1-800-FIX-ROAD provides PennDOT the opportunity to contain the degree of damage to the roadway and vehicles. Make note of the county, town, street/state route number, and descriptions of any nearby landmarks to assist in locating and repairing the pothole.
Contact the Customer Care Center to report problems with state-owned roads, construction projects, signs, signals, speed limits, or damage to personal property.
Resources for adult caregivers
Families with seniors aging-in-place can turn to their local county Area Agency on Aging for a variety of caregiver resources.
The Family Caregivers Webinar Series brings insight to legal issues, provides connections to community resources, expands emotional survival skills, cultivates coping strategies, along with increasing awareness of special issues, such as Alzheimer's disease and brain injury.
For those new to Bringing Care Home, the PA Homecare Association offers a documentary and a companion Guidebook to locating resources for and making important decisions with aging loved ones. For additional assistance, contact your County Area Agency on Aging or the Pennsylvania Department of Aging at 717-783-1550.