HARRISBURG – Senator David G. Argall and Representative Jerry Knowles joined McAdoo Mayor Dane Watro and McAdoo Borough Council members Bill Slovik, Bernie Bumbulsky, Mary Labert, and John DeBalko to commemorate a $160,000 grant given to the Borough to support the construction of new sidewalks along Route 309. This project is part of the restoration of Kennedy Drive in McAdoo.
"This competitive grant will be a big boost to the borough, which has been working diligently on this effort to improve the area around Route 309 from the ground up," said Argall. "I was very pleased to support this local effort. Grants like this will benefit local residents for years to come."
"The addition of this sidewalk will provide a safer path for residents, said Rep. Jerry Knowles. "Our residents enjoy to walk and enjoy the sights and sounds of the outdoors. However, the deteriorated state of the McAdoo sidewalk makes it treacherous in places. This grant money will rectify the situation."
"This is great news for the residents of the McAdoo Borough. McAdoo can always count on Senator Argall and Representative Knowles to deliver in a time of need. We are grateful that these gentlemen removed this financial burden from the taxpayers and added some great beautification to the Borough," said the Mayor of McAdoo, Dane Watro.
"There are not enough words to truly express our gratitude to Senator Dave Argall and Rep. Jerry Knowles for their efforts in obtaining a grant to complete the Route 309 project including the sidewalks," said McAdoo Borough Council Member Mary Labert. "They are always there for the citizens of McAdoo in our time of need."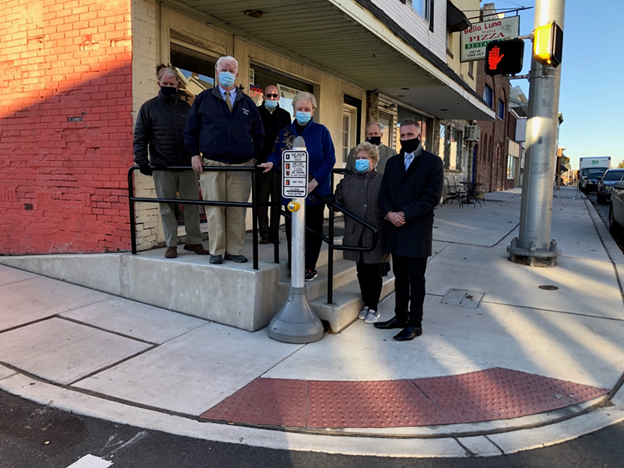 Contact: Jim Brugger
717.787.2637